Michael Gittleson, DPM maintains the highest levels of accreditation and pursues ongoing education to stay abreast of the latest trends in podiatry.
Dr. Michael L. Gittleson
Podiatrist in Chevy Chase, MD
Michael L. Gittleson, DPM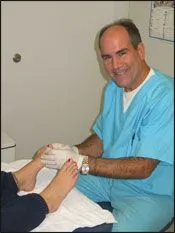 Diplomate, National Board of Podiatric Examiners
Graduate of Pennsylvania College of Podiatric Medicine
Graduate of Emory University
Native Washingtonian
Podiatric Surgical Residency Clinton Community Hospital
Suburban Hospital
Anne Harrell
A native Washingtonian, Anne attended Georgetown Visitation Preparatory School and Marymount Junior College in Arlington. She graduated from the University of Maryland with a bachelor's degree in nutrition. Anne worked at NIH as a dietitian specializing in Diabetes from 1980-1991. Anne started in Dr. Gittleson's practice in 1998 as a doctor's assistant and loves working with each and every patient.
Alejandra Castillo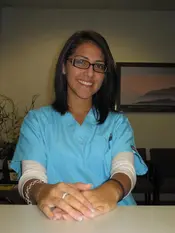 Born in Bolivia, Alejandra came to the United States in 1998. She is currently attending Montgomery College and is majoring in medicine.While also working part-time with Dr. Gittleson since 2006, Alejandra interned at a GYN office. She is now working full-time as Dr. Gittleson's assistant.